Lyf Water 7 is a LTE enabled 4G smart phones. It has Nubia 3.01 user interfaces. It can be updated through wireless. It is recommended to download updates while connecting to Wi Fi. When installing the update do make sure your device is charged above 80 percentages and do connect to electricity while updating your phone.
During updates your device may reboot several times and in the mean time do not remove the battery or unplug from charger. Do nothing, still updates are patched completely?
Go to phone's setting and then go to 'About phone ' and then go to 'status' and then scroll down to reach to 'IMEI' the unique identification number of phone.
Lyf Water 7 has Android 5.1.1 version. It has Qualcomm Technologies processor. The model number is 'LS-5504'. The latest android security patch level is installed on first January 2017.
From 'settings' scroll down and then go to Security'. Scroll down and then reach to 'Device Administrators'. Here you will view device administrators and activate or deactivate device administrator.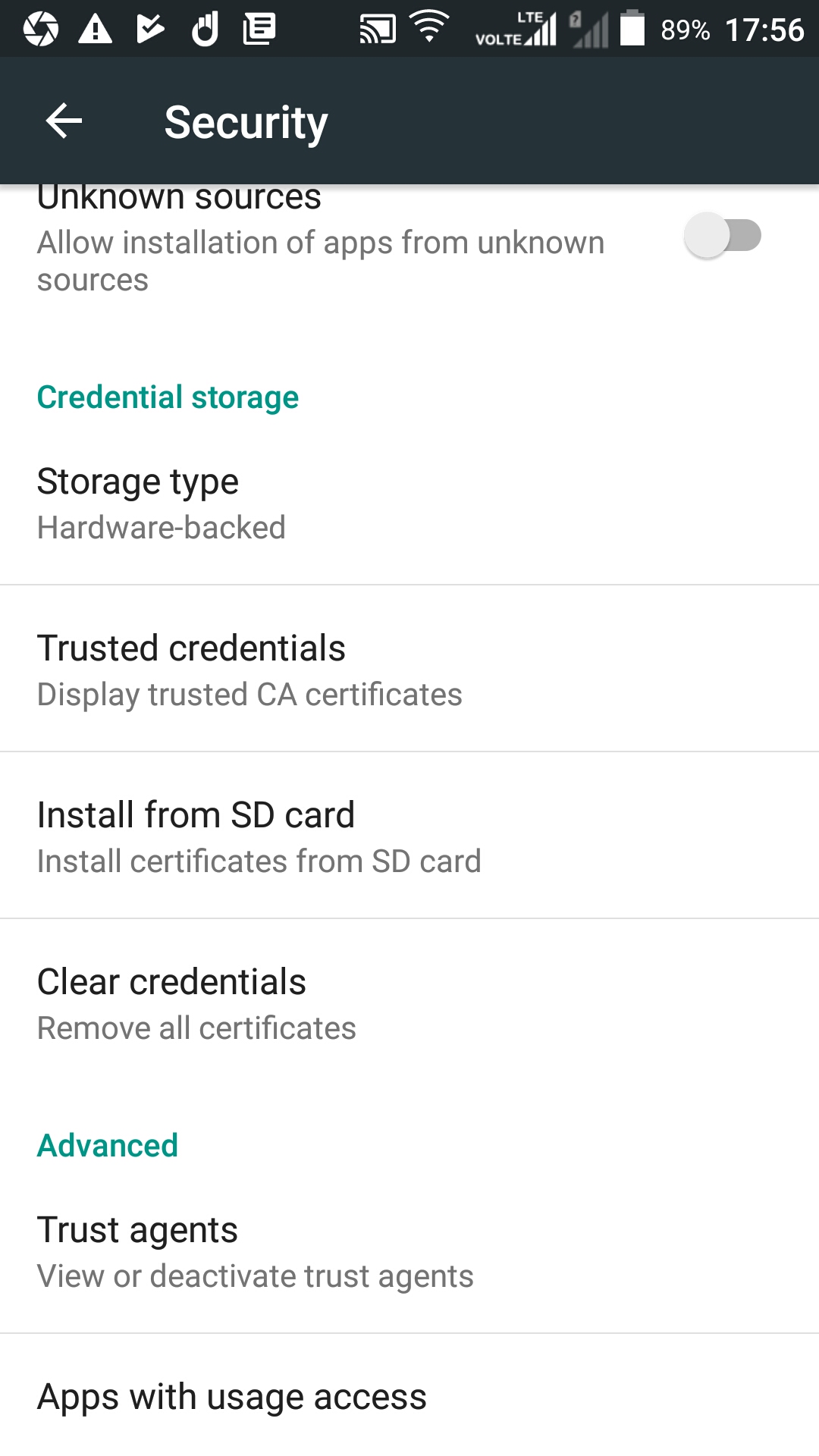 At least two important device administrators to be activated. One is 'Find My Device' and here allow to find my device to lock or erase a lost device. Then the second one is 'Google Pay' and here as a device administrator, Google Pay can help make your phone more secure.
Do not allow installation of apps from unknown sources. Then in 'Smart Lock' which makes you help to keep your device unlocked. It keeps your device unlocked when it is safe for you. Smart lock can do this by recognizing signals like when your device is in your pocket or near your home.
It sets your device to be automatically unlocked in certain prerequisites. The prime factor is to have the device to have the screen lock. It works with three types of screen lock such as PIN, pattern or password.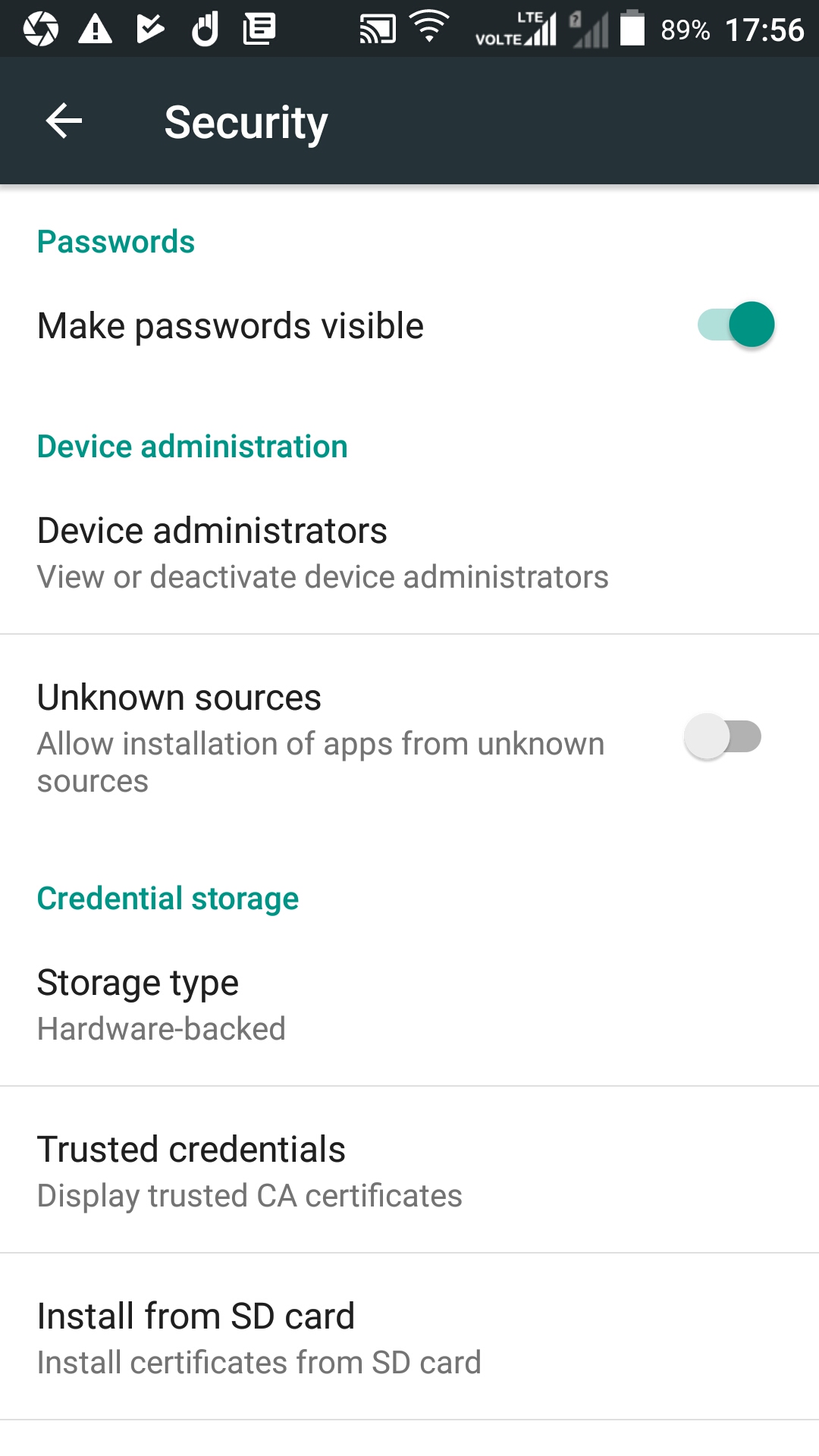 Smart lock consists of four types. One is 'On-body detection '. The second one is 'Trusted places' and then 'trusted devices' and finally the 'trusted voice'.
It eases up the process of unlocking of phone and in this manner if such smart lock phenomenon is activated then the device automatically unlocked for you and the process of unlocking screen lock in the above four circumstances goes on smoother.
If you have your own WiFi then detection of place such as home Wi Fi becomes easier. In this way, you can implement smart lock to work in certain convenient situations.
In the security settings there is an option for SIM card lock and for, extreme and comprehensive security you can do that too to have the password for your sim card.
In the security section of android settings, there is the option for an app to send the limited messages and this can be reduced to 30 messages in 15 minutes from 200 messages in 15 minutes. In this way, device security is well contained.
Then in the next security segment is whether you want passwords to be visible or not and it is a wise idea to disable the password visibility.
In the advance segment of security setting one important part of security is 'Apps with usage access' where you provide apps to have the usages access and it is important to allow such apps which you feel are from good software house such as Google or device's inbuilt apps segment.
These are some of the important segment of inbuilt security of android phones which users need to keep attentive in order to have proper clarity in devising device security.
Related Articles