We do know how day by day Android has been becoming one of most sought after mobile operating system ecology with its vast accumulation of application repository in its Google Play store. More and more application developers have been creating wonderful applications and gaining immensely from their apps and this also makes people to use android as its primary source of development.
It alps been easier with the release of a newer version of Android Studio straight from Google and this makes developers to get their hands on these developments easily. Google has been releasing official integrated development environment (IDE) for the android in the name of android studio and now it is currently available for the version of 3.0.1 for Windows.
It makes easier for developers to create apps on Google Play. It has a flexible build system and you can do it with the complete and wonderful code infrastructure of android. Android emulator is built into it and you can instantly see how your code is running in android emulator so that performance issues can be noticed immediately.
Its code editor windows work intelligently. It is faster and it suggests the users about the code so that users can auto fill codes and this shortcut coding typing. Android Studio has built-in Intelli J which helps users to write advance code mechanisms without any difficulties.
Its emulator is fast and feature-rich. When android emulator runs each instances of it runs in accordance with the specified virtual devices, so that you can testify your apps in each and every platforms beginning from tablets and other devices. You can use this emulator in multiple instances as each of its emulator has its own caching functions, own SD card management and senior management so that you can easily test each of actions of emulators in its specified virtual devices independently.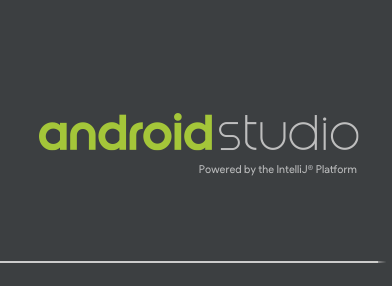 There are some shortcomings for android virtual device manager. Android Virtual Device manager does not support, Bluetooth, NFC, SD card insert and eject, device attached head phones and USB and for this you have to test the app in real android environment such as extracting the apk file and then install it on your device to test it out.
The Android build system is existing inside android studio consists of app resources, source codes, packages that turn the project into apks and this in a way provides complete and comprehensive build system. In order to automate and then manage the project builds processes, android emulator uses Gradle, which helps the users to create and manage custom build processes easily.
If you are using android studio while connecting to internet then it checks for updates and most of its components with updates independently and for this it is important to note that from time to time Google updates its different components of android.
Android Studio work in two ways while writing your apps and the first one is that of using a graphical user interface and the second one is that of using its intelligent code editor to write out relevant code mechanisms. You can use whichever way to write den the code and if you want to be geeks then it is better to use the code editor and even if you want to build the code then you can simply use the drag and drop function of its graphical code editor to make it out for developing of apps easily.
Download Android Studio now and start developing android apps.
Related Articles