In this tutorial we will learn in detail about 'Android Virtual Device Manager'. So far from the beginning we learn how to download 'Android Studio' and then install it. Then, we know about 'Project Explorer' windows and some basic tenets about 'progress bar', project structure' and have some ideas regarding 'SDK manager'.
When we finish the coding of app, then we need to run it to see what are the pros and cons of this application. In order to check this out we need to go to 'AVD Manager'.
Before starting to learn about how to code android app we need to learn about what are the basic functionalities of 'Android Studio' and for this in the beginning of this learning process we are learning about this. 'AVD Manager' stands for android virtual device manager. Click on it and the window will open.
Another Window will open and this is where all yours virtual devices are managed. Here, in this window you could see two virtual devices. One is 'Nexus 5 API 24' the default virtual device and the other one is 'myAndroid' which is cloned version of 'Nexus 5 API 24'. I have done this clone version of virtual device considering that the default virtual device of 'Nexus 5 API 24' should stay unattended and its default settings should not be tampered with.

If you want to run your application, then simply go to default dashboard of 'Android Studio' and then click on the green button named 'Run app' or 'Shift+F10' to run the app inside emulator. When you first click that 'Run App' button the 'Select Deployment Target' of virtual device should open and here you have list of available virtual devices. In this case I select the cloned virtual device namely 'myAndroid' here and then check the box 'Use same selection for future launches' and then click on ok button to run the first instance of emulator.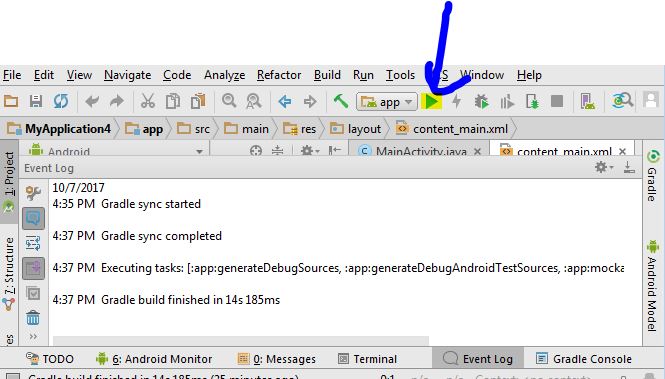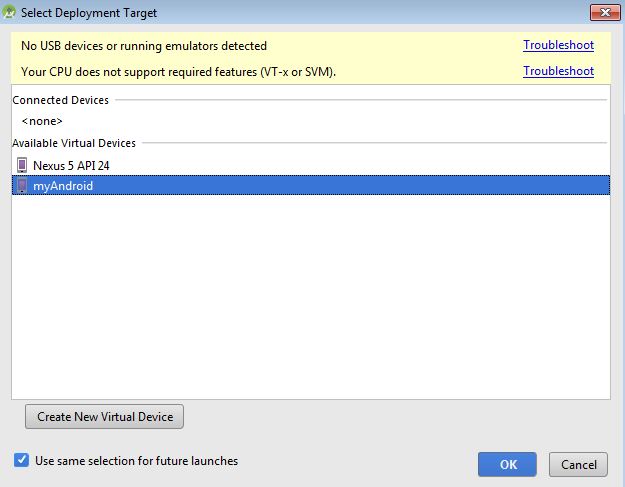 After clicking ok there will be two background processes running. You can find this information by clicking on 'Progress bar' and you might find two processes are running namely, 'Launching Emulator' by 'Starting AVD' and 'Gradle Build Running'. Wait for both of these processes to completely load and to check this you can see the button bar of 'Android Studio' and 'Event Log' and from here you could find information regarding entire processes and in the meantime you might see that android emulator might be opening on an new window.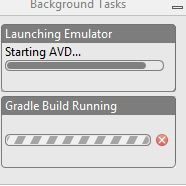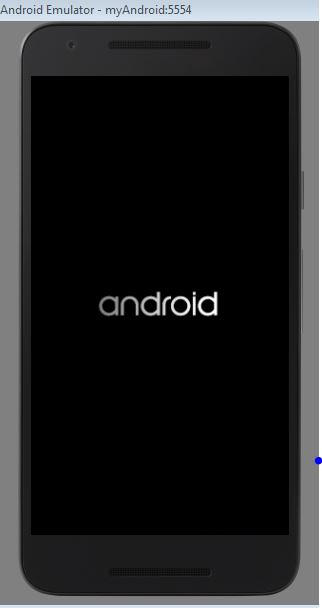 In this first instance run 'Android Emulator' will show blank space and do not be confused by it as this is the first instance run and in order to check the progress of app on it you have to click and run 'app' button once again. Depending upon the speed of your computer and availability of RAM the speed of launching of 'Android Emulator' depends upon. In the second time 'Select Deployment Target' window will reopen and wait for few seconds and then click on the similar virtual device and in my case 'myAndroid' or in yours case the cloned android virtual device and this time, instead of two earlier background process the new background process namely, 'Installing APK' will begin. This means that the app you have just made will be bundled into an 'APK' automatically and then it will be installed inside 'Android Emulator' and in the meantime yours 'Android Emulator' from the blank android logo and now will be see as the full fledged 'Android Device'.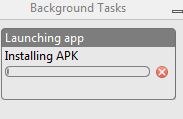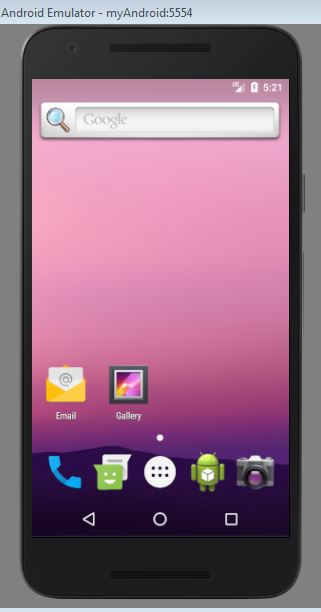 Keep an eye over 'Event Log' as well as on the 'Progress Bar'. From here, you could understand what are the processes in the background. If you running 'Android Emulator' for the first time then there is chances that it might take some time to load. This is because the emulator in its first run try to gather all the other processes that an android devices requires and this takes some time to load inside virtual device.
It is going to virtually load each hardware processes and this takes some time depending upon the physical computer configuration. Physical computer configuration consists of RAM, hardware, and other virtually enabled factors. The android going to boot up inside android emulator. This takes some time. Then, the APK of the project you have done with 'Android Studio' will also run with it and on live you could see how yours project or app is performing and then you could find the pros and cons of it.
When your application is completely visible with android emulator and this means that you have finished performing successfully installation of android emulator and also finish installation of all the necessary and essential software packages that requires to run the emulator perfectly. In the subsequent tutorials we will be learning about how to create android emulator so that it can be easily run successfully with the launch of app built in with 'Android Studio'.
How to synchronise Android Studio with cloud enabled services from Google?
Android Studio is built and ably supported by Google for free. It is also important to login with Google inside 'Android Studio' so that all yours project and right configuration of 'Android Studio' should be with Google and it stays with cloud in order to run it perfectly. Go to extreme right of 'Android Studio' and click on the greyed human icon and then 'Sign in'.It will open Google account in yours default web browser. Then, accept it with your Google account and then go back towards 'Android Studio' and it will show you the Google Account you just linked with Google Android Studio.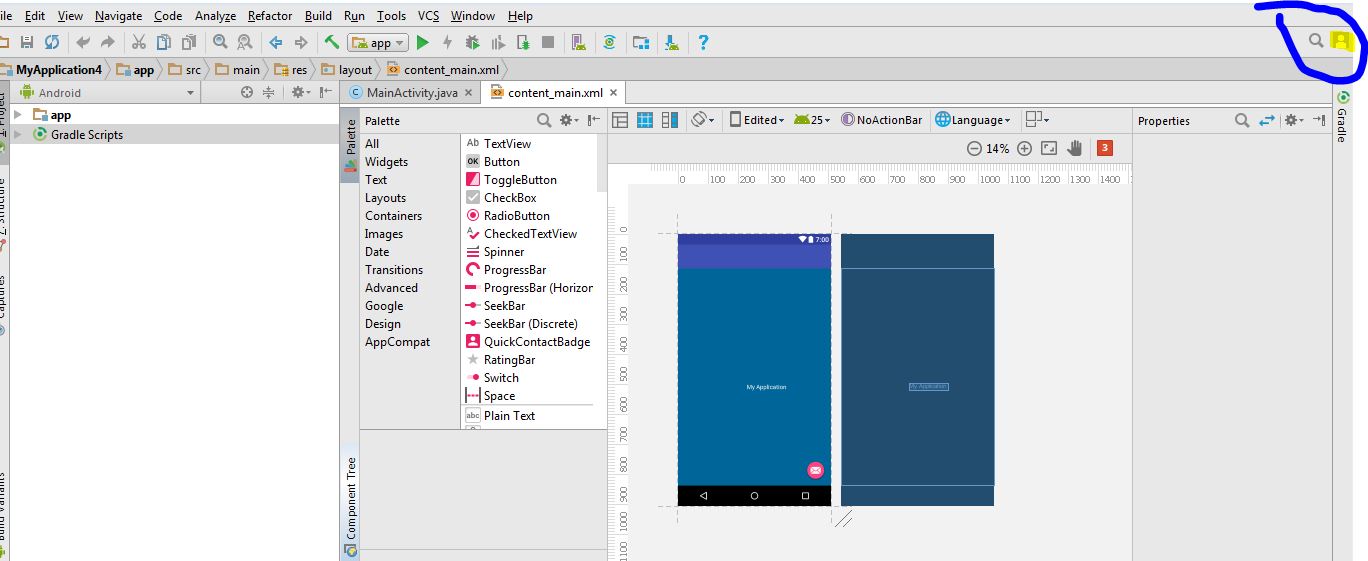 In this tutorial we learnt about, how to run android emulator successfully in running the app as well as we learnt about how to connect Android Studio with Google cloud platform so that each cloud configuration should stay within cloud and you could directly see and seek help from 'play developer console' and 'google developer console'.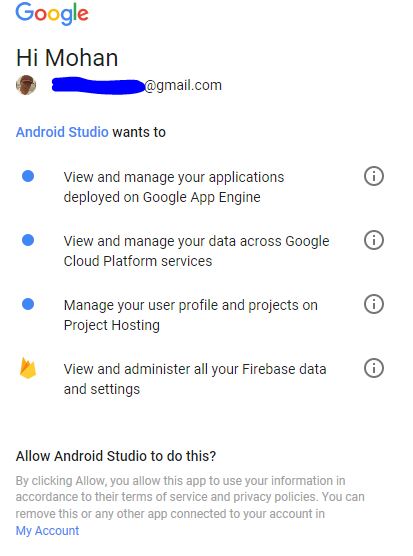 In the subsequent course we will be learning about how to create android emulator which is different from this course as here we already created and checking its compatibility and loading times. In this subsequent chapter we will be learning about how to create android emulator and more so the cloned version of it and in the later stages of the course we will be learning about how to create android emulator for non-intel devices such as AMD and other processors.
Related Articles