Paytm is an electronic wallet system both for retailers and merchants. It is used by individuals as replacement of an electronic wallet and merchants for digital payments in electronic commerce. Its headquarter is situated in National capital territory of Delhi. The full form of Paytm is paid through mobile.It provides paytm payment gateway for merchants to perform electronic commerce and paytm wallet for individual customers in substitution of digital payment modules.
In 2013, the company launched Paytm wallet in order to provide smoother digital transactions with smaller vendors. After demonetization more and more people are using this service, and it is estimated that over 75 million android users are using Paytm apps. It can be used for payments, wallet recharges, QR code scanner and many purposes.
With it you can accept payments from customers, send money and receive money, pay using QR code scanner and many subsidiary services where digital payments are possible. After downloading app for android from android play store, you have to register. It should ask you for the phone number and then the password and one time password (OTP) to be sent and put to action on the number of mobile which username is there and then activate it.
In earlier time adding money from premier banks such as state bank of India are not allowed with this apps and for this many SBI users failed to use it but of late due to advent of UPI from government where every application has to go through BHIM interface for added security, most of banks are now providing their UPI application such as SBI Pay from SBI so that users can now provide their details of credit card to BHIM and then BHIM application authenticate the account of SBI Pay which is UPI application, and this means now there is the medium of communication and security from BHIM for all of UPI apps of various financial institutions so that whenever user uses the debit card to add payments to digital wallet such as Paytm and others BHIM checks these credentials of these digital wallets systems and stops any suspicious and malicious activities to take place.
For some times many banks do not permit to use debit cards as the medium of sending money to third party digital wallet system such as Paytm but due to advent national security application of BHIM now most of renowned banks have their UPI systems such as SBI Pay from SBI and others and due to this many SBI customers are now able to use such third party digital wallet system for absolutely seamless digital payments while shopping. In this way new money can be added to such Third party digital wallet system such as Paytm of debits cards of renowned banks through their UPI apps and checks from BHIM apps of central government of India and that makes the entire set up processes extremely secure.
How to fix can't connect to Camera Error issue with Payments with Paytm App on Android?
After authenticating Paytm with yours mobile and then logging in and adding payments through either options such as debit card or credit card payments, net banking or UPI as the the last option is supremely secure as it goes through BHIM application interface to add funds to Paytm wallet becomes super easy. Then you go to pay option to pay anything you shop and it is better to use the QR code scanner and when you click on pay option it should open QR code scanner but sadly at some point of time with various android devices it does not open and you are at the difficult situation of not being able to pay due to not scanning of QR code and this article is meant to help such users to understand it and to implement such steps and processes so as that user will not be able to face such situations of not being able to pay out there.
While scanning for QR code, it comes with the comment that 'Can't connect to camera' as QR code scanner of every apps uses inbuilt camera apps to see and then scan the QR code and this means that there is something that is overlapping this apps. It is not completely easy to find out what might have been the problem, if this is software issues then go to settings and then apps and then all apps and then find out the camera and from their update it or open the camera app and then go to its settings and from their if the update is available from original equipment manufacturer then do it.
If it is from the hardware issues such as using your camera then you have to go to repair shop but if it is the issues related with compatibility of so many applications which are using camera and that might have been obstructing the running of QR code of Paytm apps then these article might help you to get over these situation. Cannot connect to the camera while scanning of QR code to be done with Paytm means the camera apps is either disabled or some other apps are interfering with this app to run smoothly.
These issues are there with android phone only and these issues do not there with Apple phones and this comes when you directly showed in order failed option and it does not take you to the payment page. For android 5 users it is important to keep up-to-date the android system web views apps from Google. If you have disabled it then enable it from settings, apps, disabled apps and then update to its latest version. Android system web view is a chrome service to provide additional and innovative ways apps handles various inbuilt android apps such as camera and other. If after doing this the problem has not yet been resolved then goes to the next step described here.
Then update your chrome browser of android to its latest version from Google Ply store. It is further recommended to set it to auto-update these apps so that in the future if this problem is due to these apps should not come. If your problem is not solved then go to next step. Then try to uninstall the Paytm app and then install it from Google Play Store and then update it again to determine whether it is scanning the QR code scanner while pay option of it or not if not then go to the next step here.
There are many third party camera apps out there which you install from time to time and when you use these apps they seem to be staying at the random memory and this means these apps are still in use when you open Paytm pay to scan the QR code and for this it is important to see the list of apps open and close those apps so that QR code scanner of Paytm should work perfectly. Retrica camera apps works in social networking way and when you shoot a photo then it stays with it and it asks for you to open the account and then share it and if this app is not closed, then it uses the default camera app and for this it is important to close or uninstall that apps in order to run QR code scanner of Paytm and access the default camera apps perfectly.
Here, if this conflict happens it is recommended to use only the default camera apps and uninstall the other apps.
Another similar apps which could interfere with the smooth functioning of QR code scanner of Paytm could be 'Photo scans by Google Photos' or similar apps from other vendors and if these apps are interfering with the camera apps then uninstall it. I have found 'Nokia Health Mate' from Nokia Apps Distribution LLC has been a good apps for tracking of steps and it has one unique feature is to touch its camera to know the heart rate and this could be interfering with the camera apps and if so then you should uninstall it if you want to use QR code scanner of Paytm android app.
In this article, I am suggesting users to see whether these apps are interfering immensely with default camera apps then for sure users have to uninstall these in order to Paytm pay function work perfectly. After all of these, if these are not working perfectly. For me personally, the following option works wonder and you can try it first.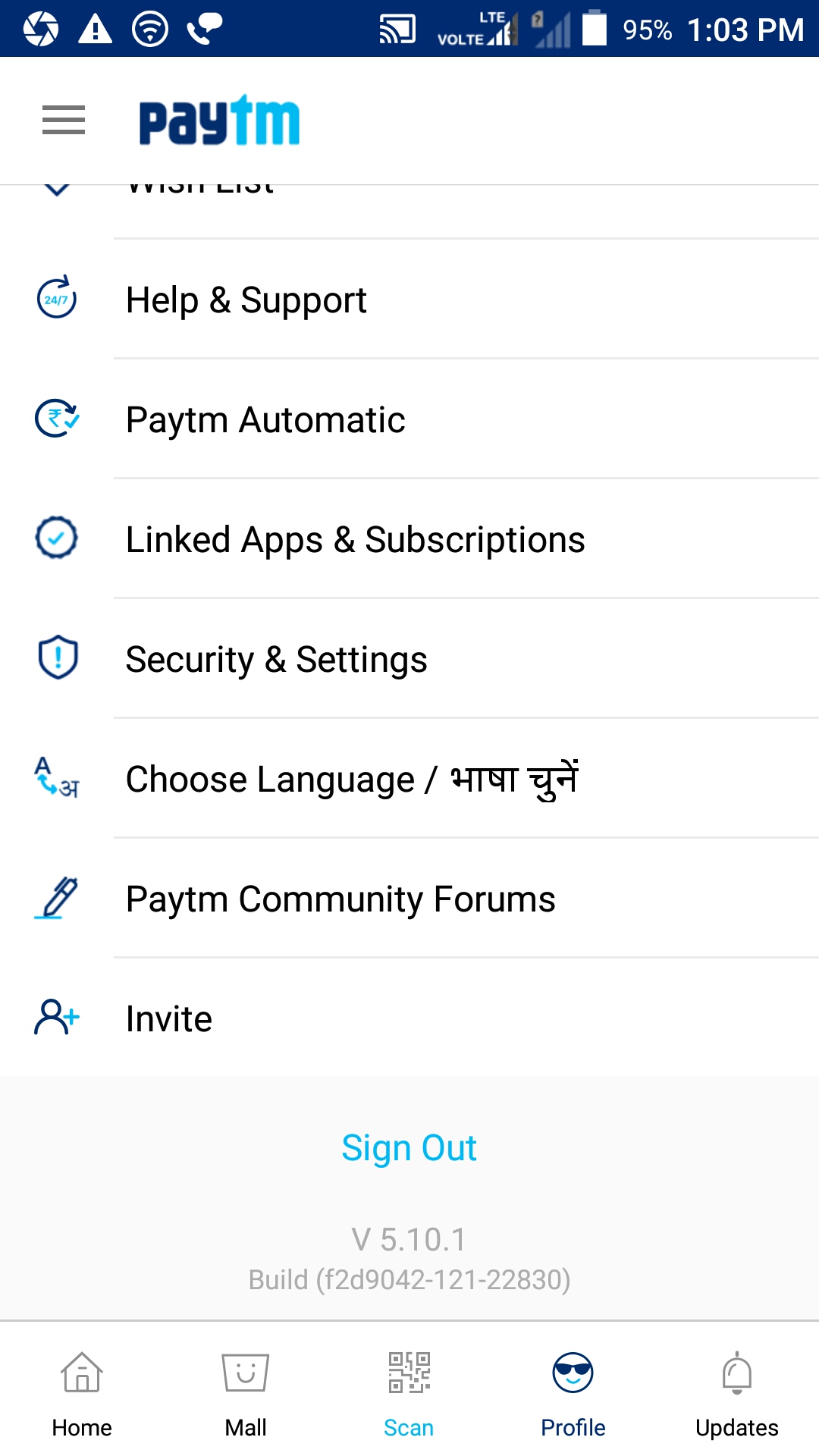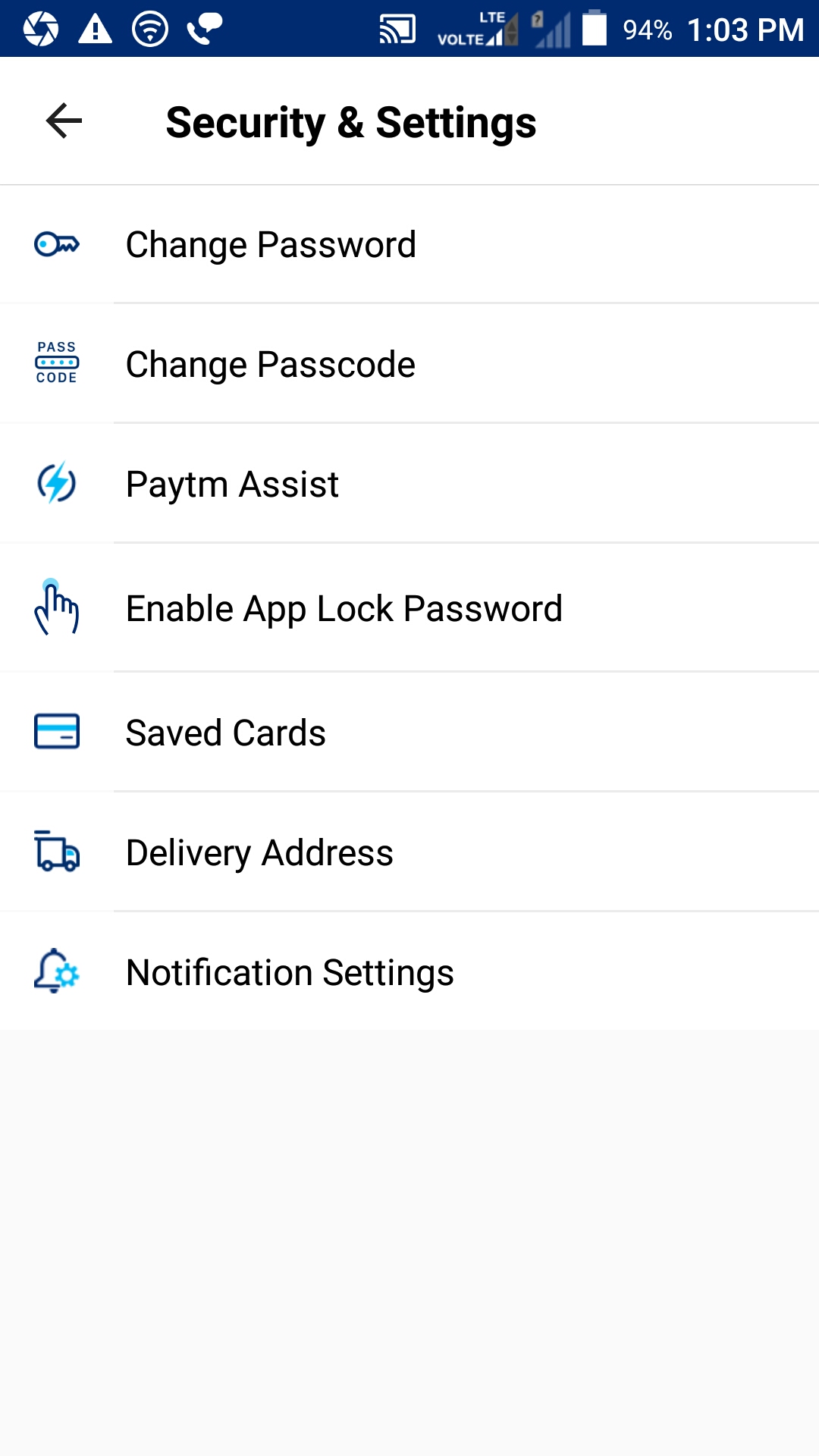 Open the Paytm app and then go to profile and then security & settings and then open it by touching it, it has one additional security feature such as 'App lock password' which secure access to Paytm wallet and passbook. It uses the same pin, you have been using to unlock your phone through fingerprint, password or patterns, that has been used to unlock your phone. I have seen by disabling this option. The same QR code scanner which opens now for payment for scanning of merchant QR code through Paytm apps is now working perfectly and the camera apps working in now and it is scanning the QR code for payment.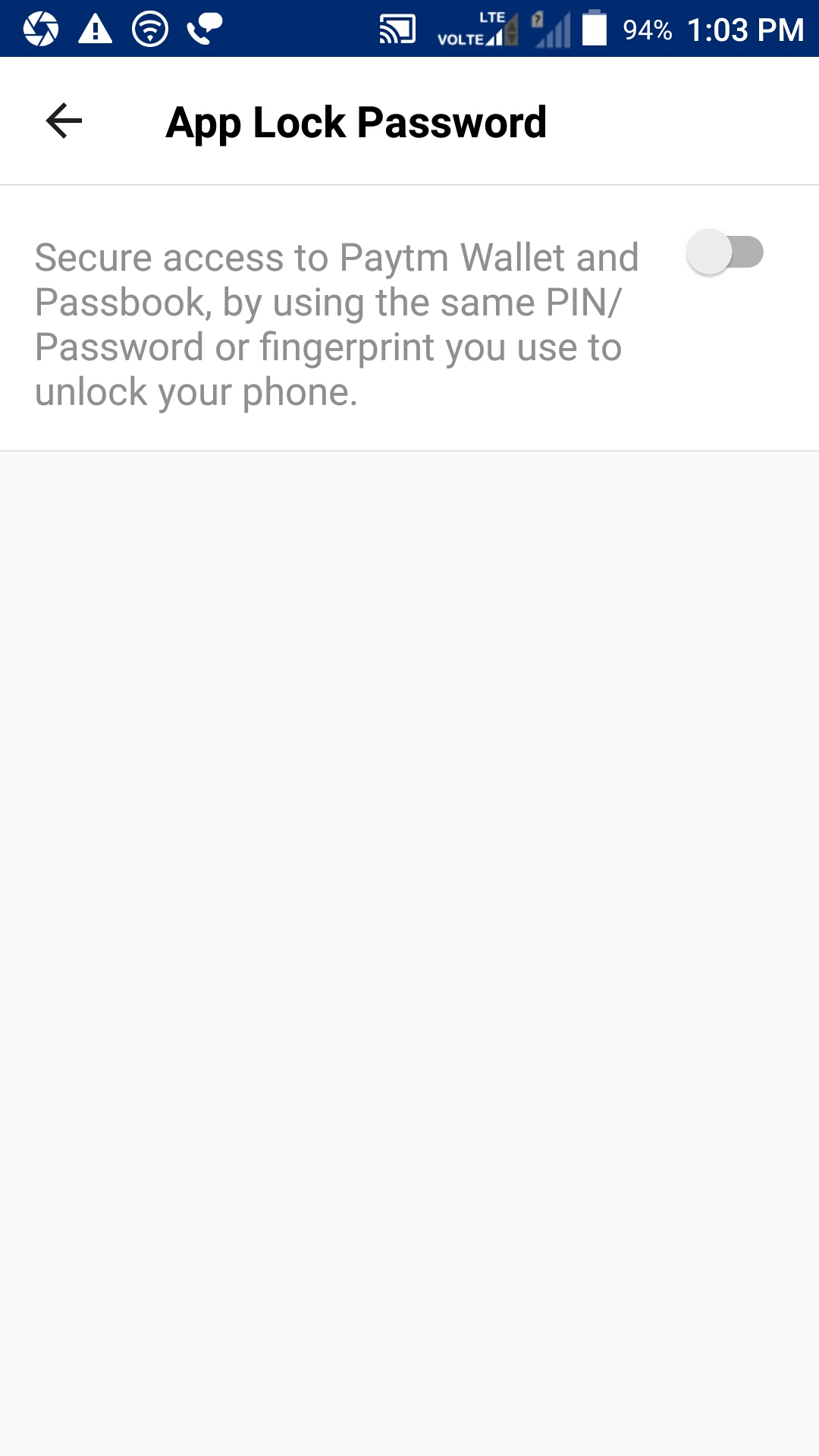 I am sure by disabling this option to Paytm 'App lock password' camera apps inside QR code scanner should work perfectly. It is important to understand yours phones as well as the other similar third party applications such as camera, scanner or other QR code scanners has been there and you should experiment and enquire about it and the most important apps which are also using the similar permissions are working fine or not and all of these should provide some of the most valiant and wonderful way to manage these apps in its perfect way.
Related Articles