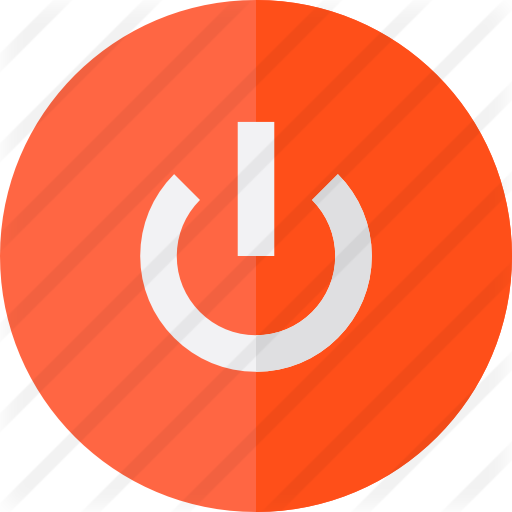 The internet is a vast world. It is another universe having concentrated unlimited number of connected computer all across the world. It is a free world having no rules and regulations. It is almost difficult to contain and curtail internet practices as most of the time. Origin of server side could not be known by any set of people.
That is why there is free flow of all sorts of malwares all across the Internet world. Personal computer is the gateway to internet world. Internet works on the principle of remote connectivity. That is why most times; these connections are remotely connected all across the world.
Unknowingly, ignorant users tend to provide free passes to keyloggers. Trojans and provide free gateways for these internet nasties to take control of your personal computer. Prevention is better than cure. It is always been a great idea to take adequate prevention before venturing out an internet on your personal computer. It is a better idea to implement good preventive security for your personal computer and always stay up-to dated with the latest form of internet security practices.
Traditional security practices:
Inducting multiple layers of security for personal computer gives a perfect set up of security for computer. Cost factor of multi-layered security protection comes from the fact that users have to face a slow and sluggish personal computer that would slow down the entire bit of professional as well as manual work. All want a super fast computer with supersonic speed that would impart a deeper form of professional excellence and understanding which would generate faster work ethics at all.
In the era of Windows XP, there was no chance of hardware security and for this initiation of multilateral security having presence of anti-virus, anti-spyware, anti-Trojans, anti-key loggers, heautaeristic intrusion prevention service (HIPS) and other relevant security solutions which would be costing at higher side for getting full-proof solution for security of personal computer.
Thus, it increases the cost factor in terms of financially as well as performance wise thus many a times going for a stricter presence of financial security becomes a permanent consideration.
So, how do you prevent infection?
During the era of Windows XP and beyond as a result of such demand for security essentials, cost factors involving such security practices. That is the reason why most times; purchasing security solutions do demand lots of money. Though in later years with the introduction of Windows 8, Microsoft installed its own anti malware, thus shutting down all sorts of commercial antivirus prospects of creating a market value which they have done with the introduction of Windows XP and beyond.
With introduction of Windows 8, Microsoft has conveniently introduced in Windows Defender, its native anti malware application, which provides real time recommended protection and alerts you whenever malicious or potentially unwanted software attempts to install itself or run on your PC. It runs in background and continues to monitor your personal computer without hurting system resources. It scans achieve files, scans removable drives such as USB flash drives and runs a full scan of it and it offers to create a system restores point before removing, running or quarantining detected items.
It also uses Microsoft Active Protection Service (MAPS) to automatically report malware and other forms of potentially unwanted groupware to Microsoft. Central server for Microsoft always kept central database server of such unwanted files and software so that every time such incidents occur it is reported and malicious files are stopped from execution.
These additional informations help Microsoft to create new forms of definitions of its native anti malware application so that this software stopped before execution. You need administrative privilege to alter settings of Windows Defender. Windows XP users has to download Windows Defender in order to use but with Windows 8. It is presentable to work automatically within the operating system's environment.
Choose your Windows Update settings:
It is always wiser to choose your Windows Update settings to automatically in recommended settings as with this setting enabled updates will be automatically downloaded in the background when your PC is not on a metered internet connection. Installation of updates is completely automatic and it requires administrative privileges to change recommend settings.
Like Windows XP users do not have to manually check for updates by reaching out to update the page at Microsoft. With introduction of Windows 8, updates reached your computer automatically when you have at least 2G or higher speed of internet connectivity. It is always wiser to take on the give me recommended updates the same way I receive important updates.
Stay away from sites offering commercial software, serial numbers or key generator and other hacked materials:
There is huge number of internet sites around the world of the internet where one would find a large number of commercial software for free. In actual these, are not. These are some reverse engineered form of software's which are mixed with various malwares and Trojans to be installed on your personal computer when you install that software.
According to recent reports almost all third party download sites are full of malwares and for this it is not recommended to install this software from these sites. Always buy original software and then download from original sites or install it from its original disc in order to make your personal computer completely free of malwares and Trojans.
Use up-to date internet web browser:
During the initial years of Windows XP, there had been a dearth of good browser and no one has ever thought of availability of such astounding number of web browser as of today. With Windows 8 we have two internet explorers and this counting goes on higher with the introduction of chrome from Google and Firefox from Mozilla.
Chrome from Google updates itself silently in background and most of times, during changing of updates policy of Microsoft it also provide additional help to third party original equipment manufacturers to introduce their form of updates and helps them in bringing out patches in order to make Windows completely safer for users.
That is why Microsoft is kept helping Adobe, Java products in bringing out their cumulative and security updates along with its own updates in order to create a safer place for users. Most of the web browsers offering their own set up the application environment from where applications and other plugins would be downloaded. What it creates it empowers such web browser set up for vast application environment where every applications are sandboxes and properly scanned before they are fully introduced in public.
It is applicable to all forms of web browsers as well as different other forms of mobile operating system where though most products are open source but still most of user's interaction level become close with strict monitoring from original equipment manufacturers.
Use Internet Explorer with Windows 8:
During times and ages of Windows 8 one would easily feel that the most vulnerable part of the internet is its default web browser. It is internet explorer. Nonetheless, till the time Windows 8 reached, it is aptly clear that Internet Explorer 10 and beyond is the securest and faster browser of the world. Internet Explorer that is hidden inside charms menu of Windows 8 is probably impracticable with its highest bit of security comes out directly from hardware settings.
It is the only browser which is automatically hardware configured to send 'do not track' to elements of the web while surfing internet. It has well-managed 'smartscreen' filter which updates lists of malicious sites and crawlers in order to stop these elements from trespassing within environments of personal computer. It uses the latest SSL 3.0 encryption service in order to recognize and identify security certification of sites properly.
It warns about any security certification mismatch of website in advance and exposes fake malicious sites before users. It checks for redirection and report to users. Most of times many small worms and other dialers use the form of redirection in order to get an upper hand on your PC. This security setting of Internet Explorer helps users to identify such sites before they harm on yours.
During Windows 98 and Windows XP times, the most disturbing elements of Internet Explorers had been the presence of 'Active X' elements where most of times these are requisition to runs advance control of websites and very popular but there are some malicious hackers and others who time and again use these methods to gain upper hand on your computer.
Yours First Step To be Protected :
With the introduction of Windows 8, there is active filtering of 'Active X' elements which scan such elements and then recheck it before appearing it on Internet Explorer 10 and beyond. Internet Explorer 10 and beyond provide sufficient scope for enabling of protected mode which secures it and runs within its own set up elements most probably the same concept of 'sandboxing' technology where most of times, application creates its own set up application environment and with restart of computer it clears all such malicious scripts from installed.
During times of Windows XP there is no such development of hardware to meet such high level of virtualization techniques but still with the introduction of hugely popular 'sandboxie' which not only virtualizes web browsers but also give lessons to makers of web browsers to create such web browsers that would automatically run within sandboxing elements.
During the times of Windows XP there was a motto everywhere is not to use Internet Explorer but now it becomes a myth with Windows 8 with the introduction of super smart version of Microsoft's internet browser, which not only use hardware acceleration but hardware security which stops unwanted elements before they creeps into personal computer.
In the era of Windows XP were more and more protection is needed apart from basic level of security essentials which every computer user must have to install, but it also slows down Windows computer to a larger extent. During that time many of my fellow class students used to complain a plenty about speed of Windows XP and tries hard to find fault with Microsoft.
In reality, it is the third party multi-layered anti-malwares which slows down a personal computer to a larger extent and makes it sluggish and slow. I had experienced a faster Windows XP upon a fresh Windows installs and this creates absolutely essential to observe that for this very reason at the fag end of life support system of XP many users tend to dislike it on many points.
Funny email attachments of Yahoo Mail:
During the times of Windows XP, there have been numerous instances of using Yahoo mail as in those times there is no sign of Gmail. There have been many attachment viruses which spread through different computers using fake email ids. Microsoft introduces stricter control of spam emails by integrating anti-spam updates with internet explorer cumulative updates.
Gmail uses its invisible spam machines to detect and suggest users about existences of fake email ids and thus completely removing any chances of traces of existences of such fake spam mails. So there is a complete change of the internet environment from the times of Windows XP to a new Windows 8. Now, security on computer and its various applications are completely integrated and pre-packaged into another form so that all these are well controlled and managed through server side check and balance mechanisms.
Yours First Step To be protected:
During the era of Windows XP, I read plenty of about implementing some free software in order to reduce the rights of users. That software is difficult to implement and most times take huge tweaks in order to use it. There is some paid version of reducing the rights of users which are surprisingly on the higher side of payment considering the amount of demands for people to use it. Most times, all these malwares and internet nasties take the administrative privilege rights in order to enter into a personal computer.
When user use of reduced rights, there is no way such internet malwares would be able to enter into the computer. That is why during times of Windows XP it is better known that one needs to use reduced rights but sadly Microsoft had never ever thought of this while creating Windows XP and that is why it would have been a great difficulty in implementing this.
Windows 8 have implemented limited user's rights: 
Windows 8 does not have such problem. User could easily open an account with limited user rights yet could use a computer with the same level of freedom that ever before and thus protecting the entire computing environment to its fullest and mightiest. During limited user account it allows all administrative functions as usual but it controls internet behavior and opens sites with utmost care in order to protect computer of the user.
Limited accounts of Windows 8 are not as same as that of guest account of Windows XP. While latter no internet can be experienced and many such functions are completely automated and runs without interventions of users. In the past, a program called 'DropMyRights' was very popular among users of Windows XP which exactly works in such a way but still there is small amount of possibility of trespassing of malwares.
With Windows 8 from Microsoft entire setup of communication preferences while using a limited user account becomes one of many such functions where users most likely to feel entertained and browse internet as free as they could in such circumstances. It helps additional protection against embedded malwares which are conjoined with various softwares.
It stops such software before they are faced with a drive by download.In the past, there were some aggressive malwares which works in the principle of 'drive by download' to be directly installed on the user's computer and then shut down the entire service at one go. All these possibilities are now distant past with super secure Windows 8.
Help protect your PC with Windows Firewall of Windows 8 and beyond:
Windows XP has no such good firewall while it was in the stage of first release. Subsequently, it introduces service pack 2 which introduces the concept security center with firewall. Still that was the most basic firewall of Windows and. This most users have to use third party internet firewall which not only slows down personal computer but also makes them sluggish.
Most of times these firewalls take a huge toll of computer and take a huge chunk of internet bandwidth. During the times of introduction of service pack 3 of Windows XP, most of times, we have seen introduction of eucharistic intrusion prevention system (HIPS) which is good for security but most of times these are so disturbing to users that with one miscalculated allow, user could unknowingly allowing different versions of malwares into personal computer.
Securing PC while surfing:
With Windows 8 comes the brilliant firewall where we would find the invisible presence of such firewall which would give proper and brilliant management of internet traffic throughout the internet gateway for users. It helps to prevent hackers or malicious software from gaining access to your personal computer through the internet or network.
It blocks all infectious connections of applications which are not included in the list are allowed applications. Microsoft from time to time, regularly updates list of whitelisted application for the convenience of users in order to provide them proper fillip of security while peacefully browsing for internet. Firewall can also block viruses, worms and hackers from attempting to download potentially unwanted applications to your personal computer.
Finally, on concluding thoughts uses should also be aware and use conscious internet browsing habits as well as updating third party websites regularly without any delay. Chrome and Microsoft use the inbuilt server side recognition mechanism to detect and identify sites with a bad reputation and it warns you and as a user one should always pay strict attention to such warnings.
Microsoft gives out 'Malicious Software Tools' and it is wiser for you to periodically scan with such tools to once a month in order to detect rogue software and remove them. All these tools are there with you which are not there during Windows XP times and it is for betterment of yours to look for such tools and use it regularly to secure personal computer while surfing.
Related Articles